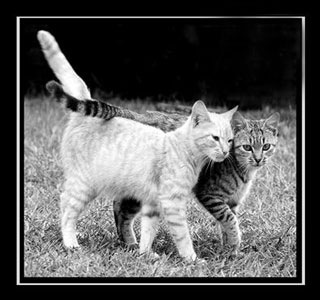 Resolving relationship issues


I am available for weekly couple's counseling, as well as individual counseling. Clairvoyant counseling has a way to cutting through to the root of issues very quickly.

I am a conduit for information on how to resolve any form of relationship conflict or circumstance.

You will receive clarity on where your relationship stands at this moment, and where it is headed based on where things are in the here and now.

I will tell you how it is, exactly how it is. Be prepared to know the truth. I will tell you if it is coming time to walk away from a relationship or if there is still a lot to learn, and if you need to keep moving forward with the relationship you have formed.

I can also be of assistance in how to create better communication with your partner, and tell you if you are projecting an issue of if they are projecting an issue.

Divine Guidance will reveal what you are to be learning from love relationships and how to manifest a life partner that is best suited for you.

I will also let you know if you didn't choose to have a life partner in this lifetime, but learn through numerous love relationships instead. Sometimes it is better to just face the truth, so life can flow smoothly.

Divine Guidance has to say, there will be insight into love relationships that neither you or I have ever thought of, and even if the truth hurts, it will always be delivered in a way you can handle!

Testimonials



"Thanks so much for your insight, my husband and I were able to heal our failing
marriage through the help and guidance you provided!" Lacey M. Asheville, NC

"This session provided more insight than relationship counseling!" Jon T. Pittsburgh, PA

"Talking to Eos helped me heal my broken heart. Knowing that there is a way to create a successful love life has greatly put me at ease!" Cari S. Seattle, WA

"Through Eos I was able to understand what my partner was truly thinking and feeling. Her guidance helped me not take things so personal, take care of my side of the issue, and I was able to save my relationship!" Mary L. Kansas City, KS

"She put mind at ease about my love life, and now I can focus on other important matters in my life!" Sissy B. Braintree, MA

"Eos tuned into my situation very well and put me at ease. She was very friendly and offered great advice. I highly recommend her." Jeff M. Boynton Beach, Fl

"All I can say is wow. Eos picked up a lot of accurate detail about my girlfriend says and her behavior! Uncanny!" Guy H. Santa Barbara, CA

"Eos was a tremendous help through my painful divorce. I don't think I could of made it without her. Having deeper insight and feeling a connection to Angels/God through her is so invaluable through hard times like these!" Theresa L. Calgary, Alberta CA

"Knowing which man to date saved me a lot of headache! Thanks so much!" Kimberly S. New York, NY

"Eos helped me heal my broken heart and learn how to love again! Thank you Eos, thank you Angels!" Sarah S. Lansing, MI